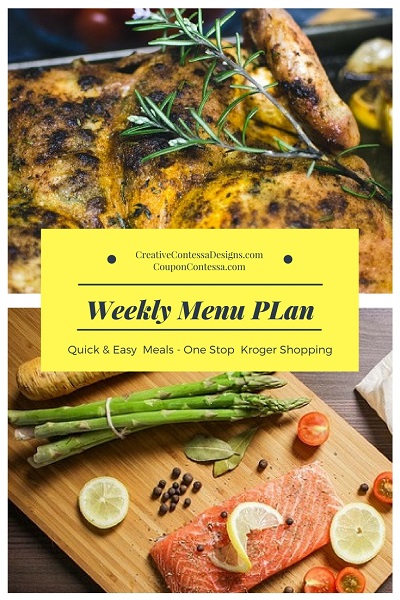 Kroger is having its BUY 5 GET $5 sale this week, and it's a great time to stock up! There seemed to be so many good deals at all of the stores this week, but the 5 for $5 sale tipped the scales in Kroger's favor. Our meal plan for the week is based off of their weekly ad for February 21, 2018 to February 27, 2018.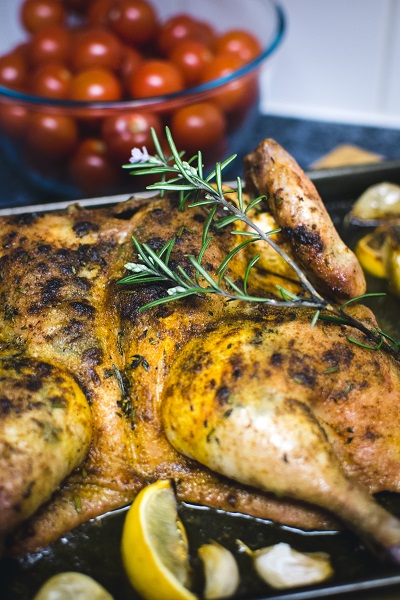 Once again, this is a week packed with activities, so easy meals are a must! Here is the weekly menu.
Monday – Rotisserie Chicken with Blueberry Coleslaw (see coleslaw recipe below)
(sale items – rotisserie chicken, organic blueberries)
Tuesday – Barbecue St. Louis style Spareribs
(sale items – St. Louis style spareribs)
Wednesday – Chicken Salad with Avocado Toast
(sale items – rotisserie chicken, Dave's Killer Organic Bread, and avocado)
Thursday – Sausage and Egg English Muffin Sandwiches with Fruit, Kale, and Yogurt Smoothies
(sale items – Thomas' English Muffins, Kroger breakfast sausage, Kraft shredded cheese, Private Selection frozen fruit, kale, Chobani Yogurt)
Friday – Salmon with Lemon Butter (see recipe below) and roasted asparagus
(sale items – fresh Atlantic Salmon and asparagus)
Make sure you save the leftover rotisserie chicken to make the chicken salad. It can even be made on Monday for Wednesday's meal (if you have extra time Monday). You can even make the coleslaw on Sunday for Monday. When making the breakfast sandwiches on Thursday, make extra to freeze for a quick breakfast (Click here for a great "how-to" and recipe).  If you have leftover salmon, save it to add a protein to a salad over the weekend. Make this menu work for YOUR schedule.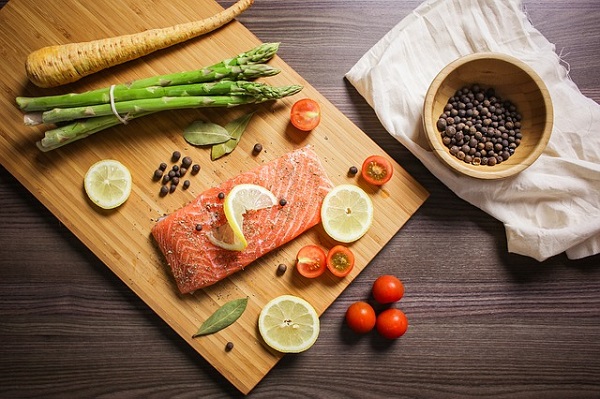 These meals take advantage of the sale prices at Kroger this week to us help save money. Planning the meals organizes us so we aren't spending our early evening wondering what to make (and ending up ordering take-out). We also can utilize leftovers to create different meals.
Please share your tips to stretch your food dollar and keep your weeknights running smoothly! Cheers!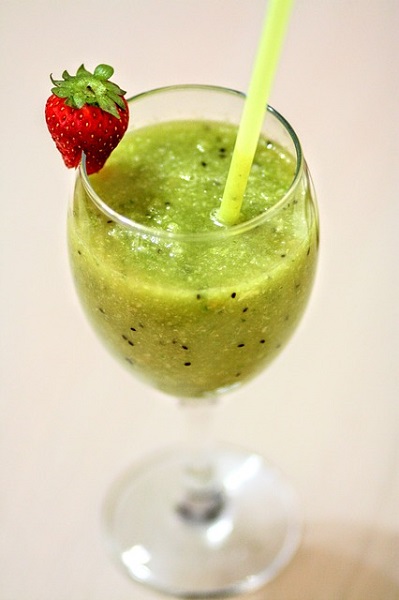 Gourmet Salmon Taste without Spending Gourmet Time
[recipe title="Salmon with Garlic Lemon Butter" servings="6″ time="40 minutes" difficulty="easy" description="A flavorful and quick baked salmon recipe."][recipe-notes]Credit: Adapted from AllRecipes.com.[/recipe-notes]
[recipe-ingredients]
– 1/2 cup water
– Juice of 1 lemon
– 1/2 cup butter, cut into 16 pieces
– 2 garlic cloves, sliced thinly
– 2 pounds salmon filets
– 1/4 cup butter, cut into 4 pieces
– 1/4 cup olive oil
– 1 garlic clove, minced
– 1 lemon, sliced into 8 pieces
[/recipe-ingredients][recipe-directions]
1. Preheat oven to 425°F.
2. Mix water and lemon juice in a small bowl.
3. Place 16 small pieces of butter in 2 rows inside a baking dish and top each with the garlic slices.
4. Put salmon on top of butter and garlic.
5. Melt 1/4 cup butter in a bowl; stir in 1/4 cup olive oil, and minced garlic.
6. Spoon half of the butter, oil, garlic mixture over the salmon and top with lemon slices.
7. Pour half of the lemon juice/water mixture into the baking dish.
8. Bake at 425° for 10 minutes, and baste salmon with juices from baking dish.
9. Pour remaining butter, olive oil, garlic mixture and remaining lemon juice/water mixture over the salmon.
10. Continue baking about 10-15 minutes, or until salmon is easily flaked with a fork.
[/recipe-directions]
[/recipe]
Have a taste of summer barbecue today!
[recipe title="Fresh Blueberry Coleslaw" servings="6″ time="20 minutes" difficulty="easy" description="Crisp and fresh coleslaw with sweet blueberries and honey yogurt dressing."][recipe-notes]Credit: Jillian at www.simplesassyscrumptious.com[/recipe-notes]
[recipe-ingredients]
– 6 ounces Red cabbage shredded
– 6 ounces green cabbage shredded
– 3 ounces broccoli slaw mix
– 2 T Honey
– ¼ Cup Apple Cider vinegar
– 1 tsp Orange Zest
– ¼ Cup sliced almonds
– ½ Cup Plain Greek Yogurt
– 1 Cup Fresh Blueberries
[/recipe-ingredients][recipe-directions]
1. In a large bowl combine the cabbages, broccoli slaw mix and almonds.
2. In a separate bowl whisk together the honey, apple cider vinegar, orange zest and plain Greek yogurt.
3. Combine the slaw mix with the dressing. Gently fold in the blueberries until completely combined.
4. Serve at room temperature or chilled.
[/recipe-directions]
[/recipe]